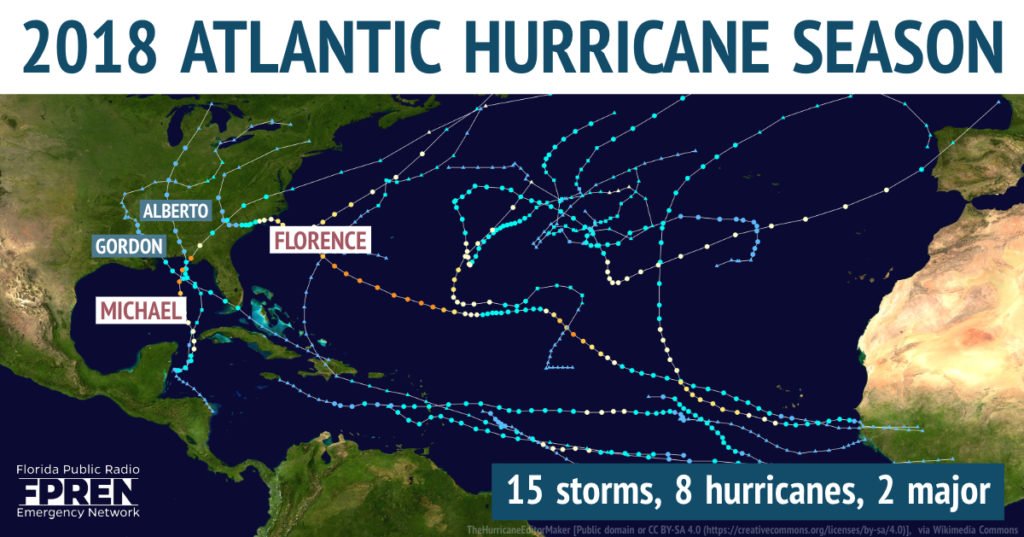 The 2018 Atlantic hurricane season came to a close Friday. By the numbers, it was only slightly more active than average. But for those affected, it was life-altering.
It wasn't the number of tropical storms or hurricanes that 2018 will be remembered by. Instead, for the second year in a row, it was more about where they developed, how strong they became, and unfortunately who was in their path.
It all began on May 21st, when Meteorologists Jeff Huffman and Cyndee O'Quinn were watching an already very warm Gulf of Mexico. WUFT's Forrest Smith recaps the historic year from the Florida Public Radio Emergency Network.
In total, there were fifteen tropical storms and eight hurricanes this year across the Atlantic Basin. Four of the cyclones made landfall in the U.S., including the two that became major hurricanes - Florence and Michael.